Reader's Haven Book Store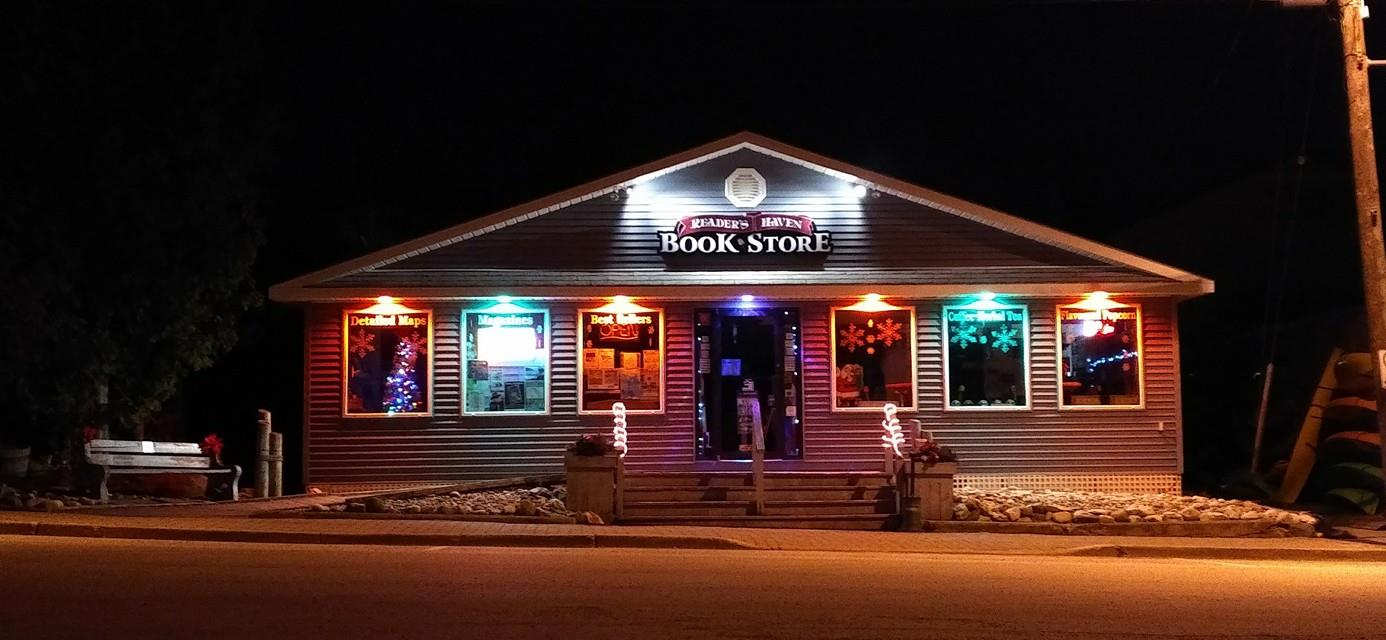 Reader's Haven Book Store
In 2006 Reader's Haven Book Store opened as a small shop within the Crowsnet Pub and Deli, and since our move in 2011 we have grown into what we are today.
At Reader's Haven, you'll find nearly everything you need for your time in the tub – even the lottery if you're feeling lucky!
Open seasonally from April to October, we have books for all reading levels; as well as stationary supplies, magazines, movies, gifts and activities/board games to keep you busy rain or shine! Stuck inside all day? Check out our craft books or our cook books for ideas! You can find nature books, children's books, non-fictions and everything in between!
We even have a special section for local and Canadian authors.
Make sure to browse our used section too before you leave. Can't find the book you're looking for? Let us help you, we do special orders!
We also carry The Bruce Trail merchandise - trail guides, hats, calendars and more! Don't miss out on our specialty popcorn either. It's made in store and there is quite a selection of flavours to choose from. There's classics like Butter Flavour, Caramel and Cheeses, as well as town favourite Pickled Cowboy and many more sweet and savoury flavours.
In our store you will also find a coffee bar where we serve a regular brew, as well as hot chocolate and herbal teas. You can grab a Coca Cola product and a snack on your way out too.