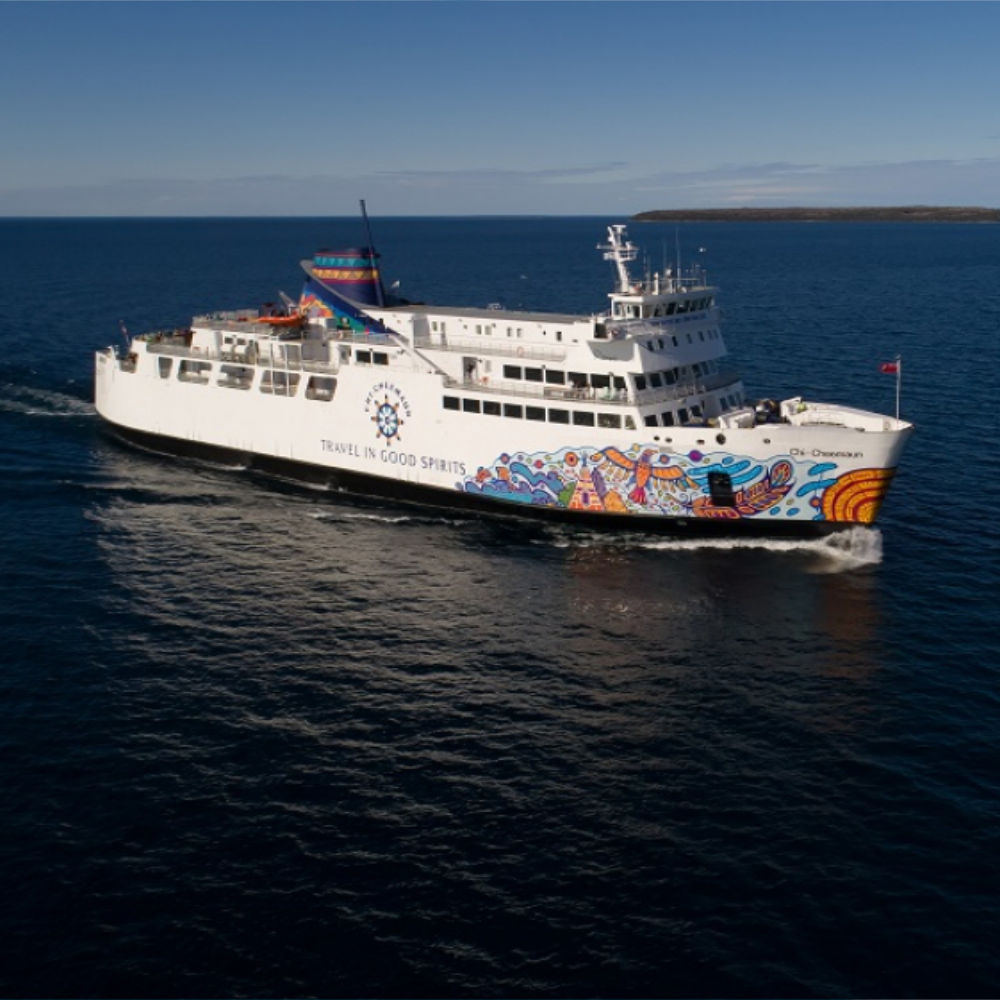 The MS Chi-Cheemaun is more than a ship - it is a symbol of Owen Sound's hospitality and love for nature. Its gleaming white sides hold not just passengers and cargo, but the memories of thousands of amazing voyages across the crystal blue waters it calls home.
The Chi-Cheemaun ferry provides transportation to and from Manitoulin Island to Tobermory
Visit our website at www.ontarioferries.com for more information
Contact Ontario Ferries at: 1(800) 265-3163


Reservations for the 2023 Chi-Cheemaun Sailing Season will open March 14th and can be made online or by phone 1-800-265-3163.
Off Peak
May 7th – May 31st
Daily: 8:30am – 4:30pm
Fridays: 8:30am – 8:30pm
On Peak
June 1
st
– September 6
th
Daily: 8:00am – 7:00pm
.
Off Peak
September 7th – October 17th
Daily: 8:30am – 4:30pm
Fridays: 8:30am – 8:30pm

Off Season 
Weekdays: 9:00am – 2:00pm
.

.