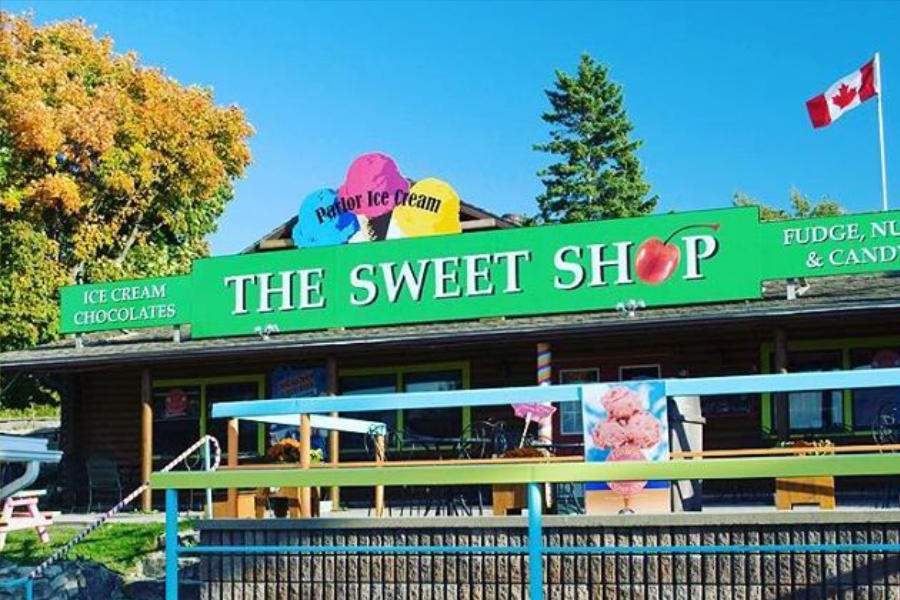 The Sweet Shop
Delicious Memories Made Here!
High up, overlooking the Tobermory harbour on the rugged cliffs of the Bruce Peninsula is a place that smells delicious and makes you feel like a little kid again. It's the place where traditions begin.

It's also a place where sugar is considered a food group and like any balanced diet, the human body performs better with it.
We don't apologize for being too sweet and delicious... ever.