Starry Nights Studio
Come see what happens when a welder combines bicycle chains and saw blades, nuts and bolts, and his imagination!
Discover native smudge feathers, medicine bags, baby moccasins, and dream catchers with personal stories; wooden birdhouses, hand turned bowls, fabric bags, badges, paintings, mala beads, woodburned paddles, leather bags, felted wool products, and more, created by local hands.
There are Creator workshops and storytelling evenings, too – drop in for details or check the Bruce Peninsula Press for registration information.
Wednesday is 'Locals Day' – come browse our products after the weekend crush and enjoy a cup of Tobermory Coffee – don't forget to bring your coffee mug!
Come and discover the bounty that Tobermory's local artisans have to offer.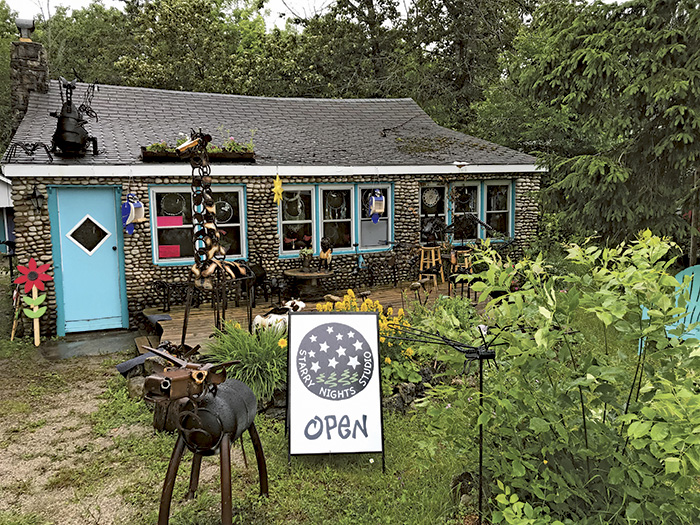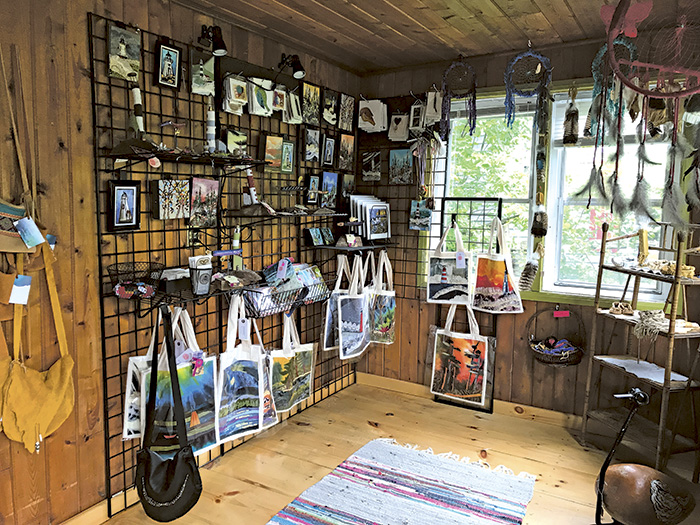 Additional Info
Address:
7415 Highway 6
Tobermory, ON N0H 2R0