Learn more about Tobermory Cruise Line
Take in the beautiful sights of Flowerpot Island and The Grotto aboard Tobermory's newest fun-seeking tour!
Our speedboat tours reach speeds up to 50 KPH while seeing the sights of famous Fathom Five National Marine Park.
Start your next adventure with Tobermory Cruise Line!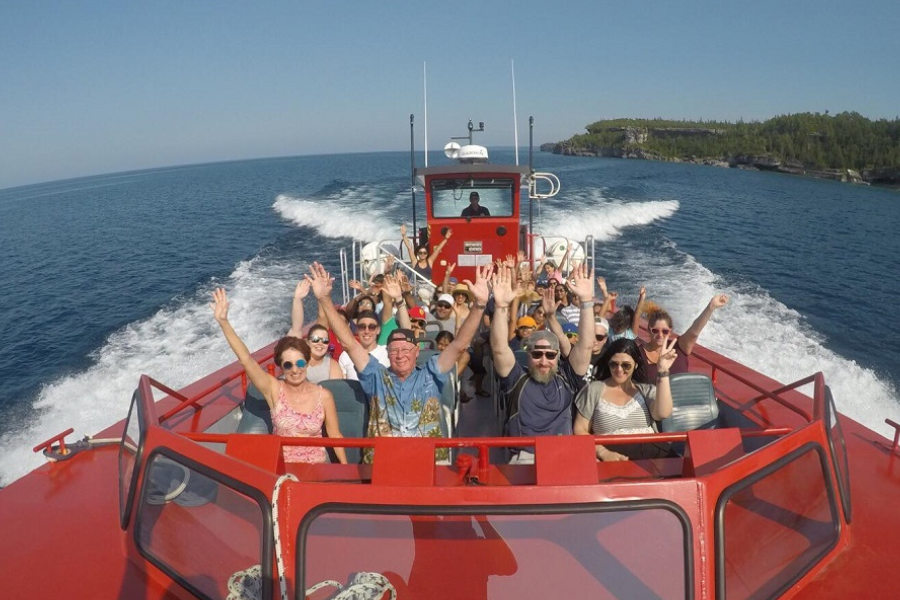 Start your adventure
Our FUN TOUR aboard the Tobermory Flash will provide you with lots of exciting moments while we speed across the waters of Georgian Bay at exhilarating speeds!
Check out our fleet
Our one-hour stay aboard FUN TOUR includes some of the most beautiful sites in Tobermory!