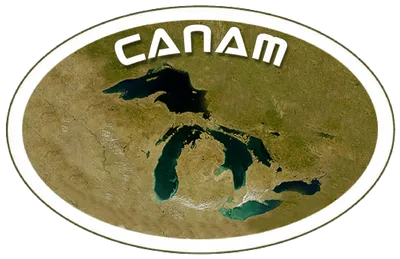 CANAM Group 
CANAM stands for Canada and America, and this particular brand focuses on general area around Great Lakes. 
CANAM is a group of companies and is dedicated to all Canadian and American individuals, families, businesses, and organizations who are devoted in developing and promoting healthy social, economic, cultural and education sectors around Greater Great Lakes Basin Areas. 
CANAM Enterprise
Over 20 years of continuous growth is a testament of the confidence our clients place in us, to the commitment of our members, and to the sound business model and sustaining principles on which we were founded. 
CANAM Enterprise is focused on the project, program, and portfolio management. Our professionals are experienced at delivering a range of projects, programs, and portfolio of projects and programs. We seek to bring the right balance of the Knowledge, Experience, Hard and Soft Skills to every initiative we manage. We manage projects and programs regardless of size and magnitude. 
CANAM Resorts 
Over 20 years, CANAM Resorts have been providing short-term rental accommodation along with hospitality and property management services to homeowners, who want to turn their home or second home into a viable and reliable source of income by having CANAM Resorts manage your existing or potential rental property under its auspices. 
CANAM Resorts provides following services: 
Branding and Marketing 
     Developing Brand Strategy 
     Marketing on Digital Platform 
Manage Rental Property
     Short-term rental hosting and management
     Customized welcome package and rental agreement
     Communication management with tenants 
     Professional photos and pricing optimization
     Interior and exterior design and staging
Hospitality and Property Management
     Property security management 
     General housekeeping, cleaning, and laundry services 
     Landscape maintenance services and restocking consumables
     Project management for renovations and constructions 
     Hospitality, protocols, and esthetics management  
CANAM Foundation as part of CANAM Group actively supporting and working together in developing strong business partnership with CANAM Enterprise, CANAM Water & Beverage and CANAM Resorts.