Nature's Gifts - Rocks, Gems and Jewellery
Nature's Gifts
If you're looking for marvellous and unique gift, whether it be as a souvenir of your weekend in Tobermory or the Bruce Peninsula or for some other special occasion. 
Don't forget to drop by "Nature's Gifts", in the exceptional and rare occasion that nothing catches your eye, you'll surely find inspiration in what is truly a small universe of creativity boxed inside a small Tobermory store.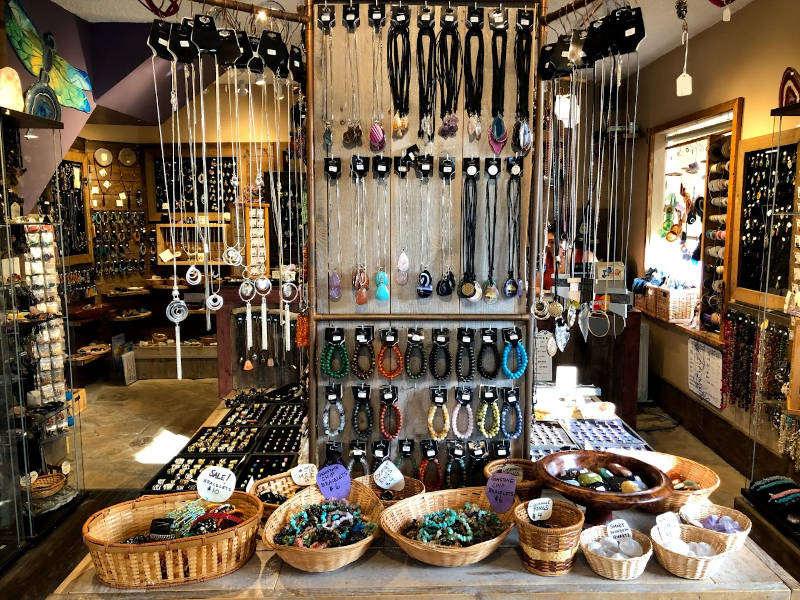 Additional Info
Address: 30 Bay Street,Tobermory
Phone: 519-596-8333
Hours
In Season
OPEN DAILY 9:00 a.m. ~ 9:00 p.m.