Learn more about Lake Huron shorelines
The Lake Huron shoreline and inland lakes make excellent day trips. Cyprus Lake & Cameron Lake are easily accessible to paddlers and the two lakes are joined by a picturesque, navigable strait.

Keep an eye open for great blue herons and kingfishers.Emmett Lake has many bays to discover. Take the right fork on Emmett Lake Road - it leads directly to Emmett's shore, where there is easy access to the lake, although parking is limited.Many inlets, coves, and islands make Hay Bay one of the loveliest places on the peninsula. Watch for beaver, deer, raccoon, otter, ducks, geese and blue herons which can be seen around the shoreline.
 
The Islands at the tip of the Peninsula are becoming more and more popular with kayaking enthusiasts. Cove Island and Russell Island have many inlets and bays offering both protection and pristine beauty. If you want an overnight kayaking experience, there are six campsites on Flowerpot Island available on a first come first served basis (Register at Parks Canada Visitor Centre).  

Be aware of the quickly changing moods and strength of Georgian Bay! All the islands at the tip are within Fathom Five National Marine Park. For complete information on these areas contact park staff when you are planning your trip.
 
The Niagara Escarpment is spectacular when viewed from the water. However, be aware that there are private land owners along the way.  Rentals are available at Cameron Lake, Miller Lake and in Tobermory.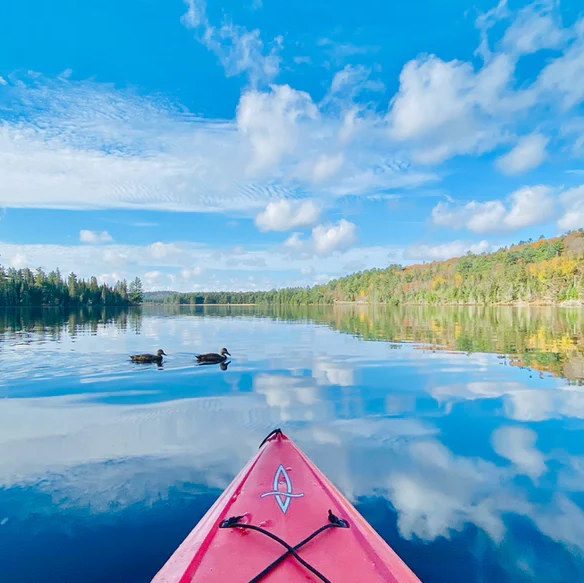 Paddling gives visitors a unique perspective of the Upper Peninsula.