Learn more about our glass bottom boats
Bruce Anchor Cruises operates within Fathom Five National Marine Park which occupies some of the most pristine waters in the Great Lakes, numerous historic light stations, over twenty known shipwrecks, and Flowerpot Island.

Our extremely unique and modern glass bottom vessels operate during the spring, summer, and fall! Built with UV-resistant glass-canopy encolures, Bruce Anchor vessels offer an unparalleled 360-degree viewing experience. Within 5 minutes of departing our dock, you are given an opportunity to view two spectacularly well-preserved 19th-century shipwrecks, the Sweepstakes and the City of Grand Rapids. Lying in just a few feet of water, the shipwrecks can easily be viewed through our crystal-clear glass-bottom panels. As we cruise around Flowerpot Island you will view magical scenery that includes the historic Flowerpot Light station, the light keeper's homes, the Flowerpot rock formations and more.

If you are planning to hike the island, we dock at Beachy Cove to allow passengers to disembark and explore the island on foot. Take pictures next to the Flowerpots, explore the cave, and take a trip back in time at the light-station museum.

Experience Tobermory in the comfort of our enclosed viewing areas, or adventure to the open-air top deck of the Evolution or Eclipse. We care about preserving the environment we operate in and our vessels are designed to reflect that. New to our fleet in 2023, is the Tobermory Eclipse! The Eclipse was the first commercial passenger boat in Ontario to be approved for an IMO-3 designation, which means that it produces nearly 4x fewer emissions than the current IMO-2 standard. Meanwhile, the Tobermory Evolution's hydrodynamic design and unique jet engines are incredibly efficient, requiring less than 1L of fuel/passenger/hour. 
We can't wait to host you on your glass-bottom boat tour to Flowerpot Island!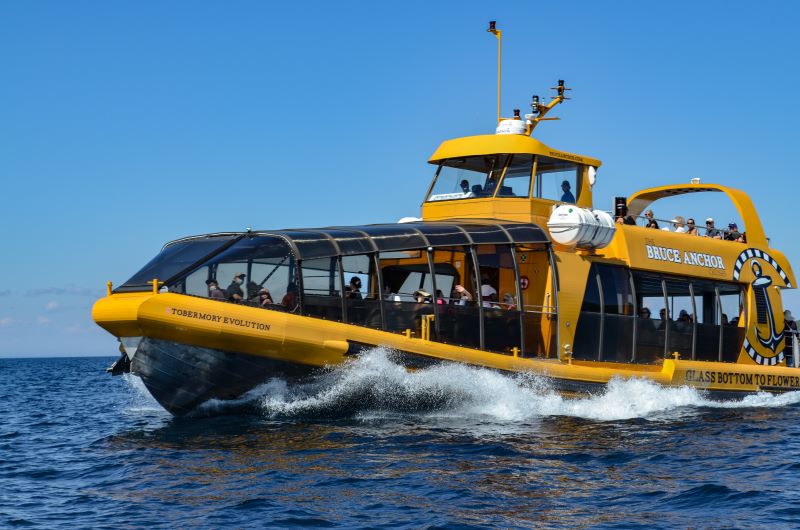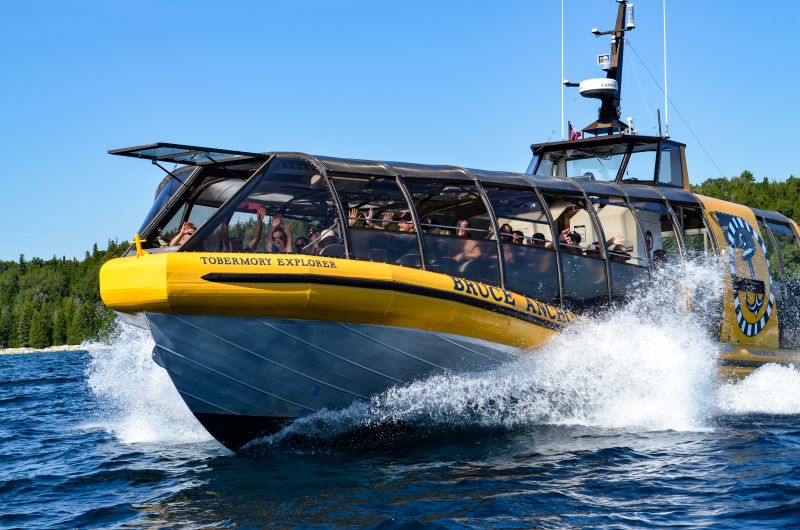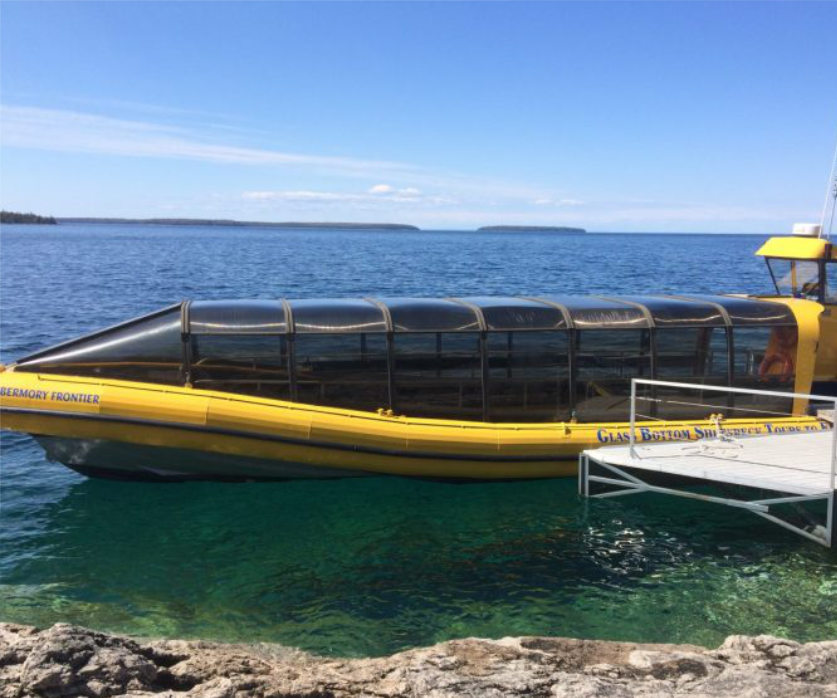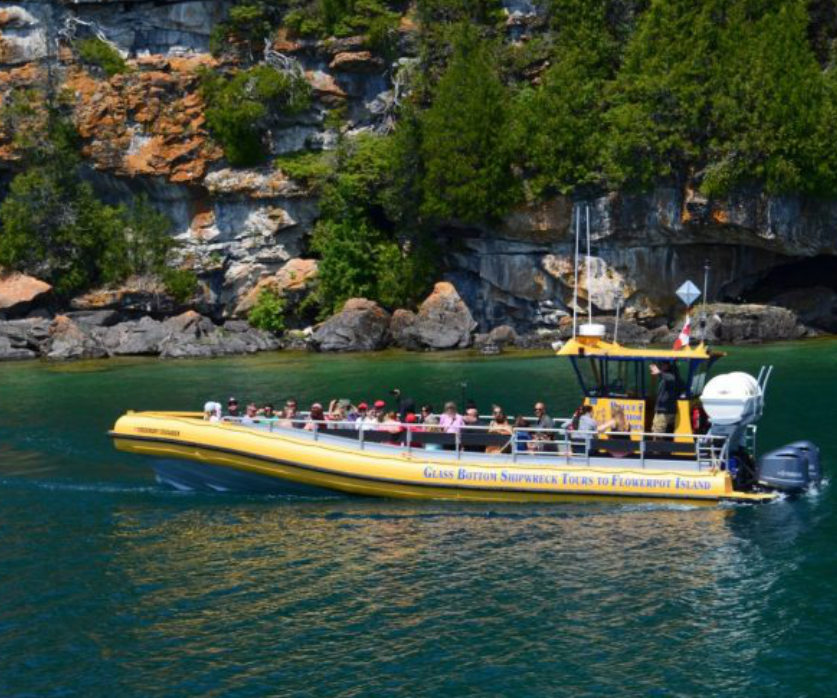 Gift Certificates
Give the gift of experience!  Send your friends and family on a beautiful glass bottom boat tour to Flowerpot Island!
Employment
For more job opportunities, please visit Bruce Anchor Motel & Cottage Rentals and/or Big Tub Harbour Resort. If you are interested in working with us this coming season please forward your resume to jobs@bruceanchor.com.