Learn more about Tobermory boat cruises
Choose from one of our 6 boats to view the shipwrecks and / or Flowerpot Island.

In business for almost 50 years, Blue Heron Cruises has the latest and best innovations in boat design. 
Our new Glass Bottom Boats have the largest glass bottoms in Tobermory as well as an upper, open air deck and a lower enclosed cabin. Move around between decks to take in a natural beauty from all angles. Our forward facing seats ensure you always have a superior view.
Exciting open-air Jet Boats are perfect for those who want nature full-on! Exhilarating speed and for the lucky perhaps a little splash of Georgian Bay! With spacious, comfortable forward facing seating, our Jet Boats take in all the scenic highlights including an excellent view of the shipwrecks.
Our knowledgeable and experienced crew offer insightful commentary at all stops and are happy to answer all your questions.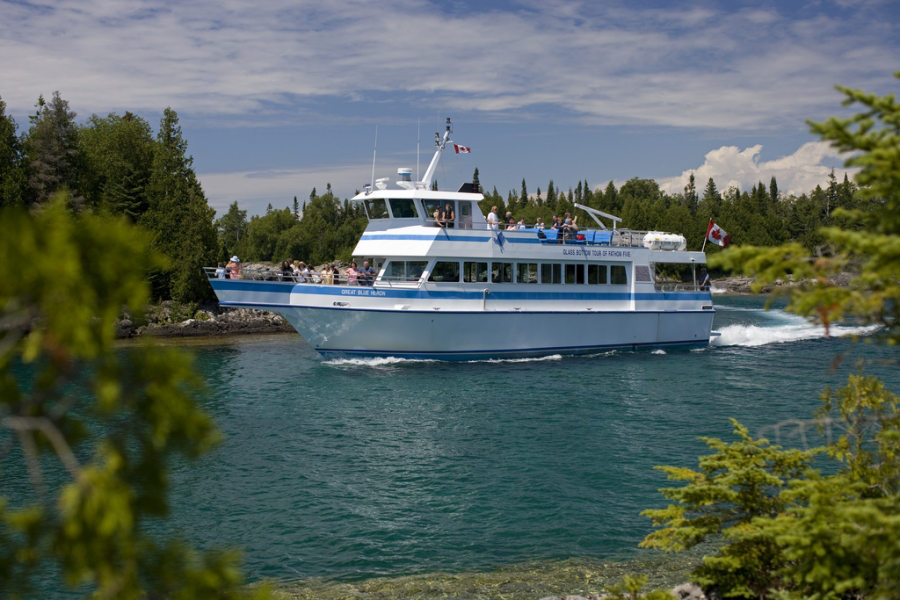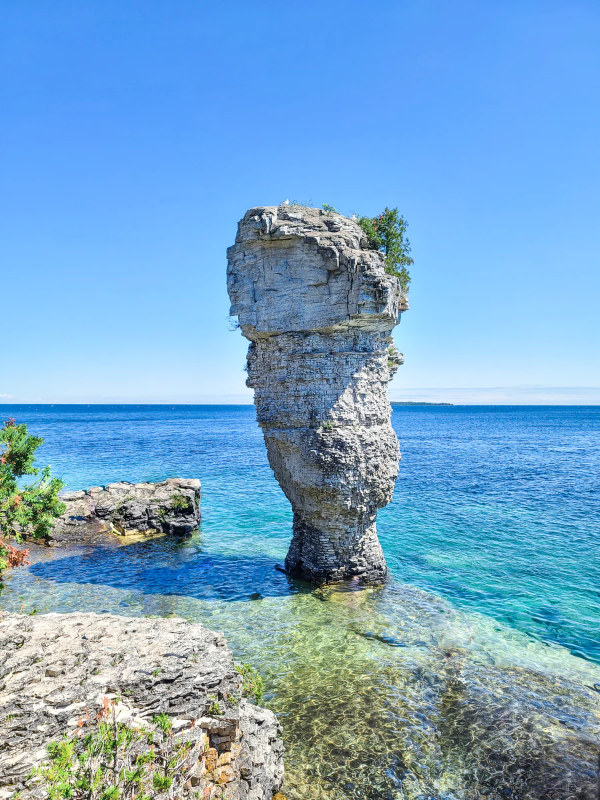 Gift Certificates
Are you looking for a unique gift to give to friends or loved ones? Give a Blue Heron gift certificate for use in our shops, accommodations or cruises! 
Employment at The Blue Heron Company
The Blue Heron Company is a fun, fast-paced and diverse place to work in beautiful Tobermory.

Please apply by sending your resume and completed employment application to: jobs@cruisetobermory.com